School News
Parent Locker Clean-out Schedule for Rimbey Elementary School, Rimbey Junior Senior High School and West Country Outreach School
Posted on

March 17th, 2020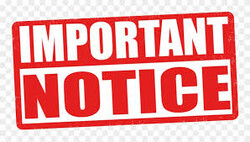 Wednesday, March 18th*
Thursday, March 19th*
Friday, March 20th*
Time
last name beginning with
Time
last name beginning with
Time
last name beginning with
9am-11am
A-I
9am-11am
J-R
9 am-11am
S-Z
11am-1pm
J-R
11am-1pm
S-Z
11am-1pm
A-I
1pm-3pm
S-Z
1pm-3pm
A-I
1pm-3pm
J-R
*Parents can come by on whichever day works best, to pick up belongings.
As per the guidelines set out by Alberta Health Services, we ask that parents or students not linger in the building.
Things that should be taken home:
Personal belongings and relevant materials that may include, but are not limited to:
Contents of the student's locker (or desk)

Personal clothing or school supplies including indoor shoes, gym strip, etc.

Class supplies including notebooks, binders, textbooks, etc.

Student-owned devices

Specialized supplies or medication owned by the family and stored at the school

Other support resources unique to the student

The lock from your locker

Grad Hoodies, if you ordered one, which are in the office.
Things that should remain at the school or be returned:
Library Books

Bring Basketball Uniforms and drop off in the office.