School News
Back to School Information
Posted on

June 27th, 2019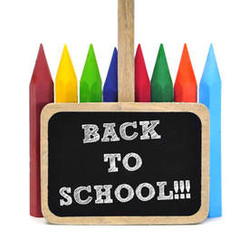 Important School start Up Dates:  
Rimbey Junior/Senior High School office will open Monday, August 26th 
Grade 7 & new Grade 10 locker selection Friday, August 30 2:30 - 3:30 
The first day of school & welcome back BBQ is Tuesday, September 3rd
Lunch for new grade 10 students from Bluffton and RCS Wednesday, September 4th.
Meet the Teacher Evening Thursday, September 5

Grade 7 Parent Meeting @ 6:30 pm
Meet The Teacher, all grades @ 7:00 pm

Official naming of the CTS Wing Followed by an open house and tour. Refreshments provided Thursday, September 5th 7:30 in the library.
Senior High Picture Day - Thursday, September 5
Junior High Picture Day - Friday, September 6
School Council meeting Tuesday, September 17th, 7pm in the school library
New Registrations - 
Complete the online Registration
Please call the school to make an appointment
Grades 7-10 will meet with Mr. Oram
Grades 11 will meet with Mr. Bramfield
Grade 12 will meet with Mr. Lekas
High School Timetables
High school students who have questions about their timetables, or require adjustments to their timetable can contact the school to make an appointment or stop by Tuesday, August 28 from 9-11:30. 
Who do I see for high school timetable adjustments?
Grade 10 - Chris Oram (chris.oram@wolfcreek.ab.ca)
Grade 11 - Bill Bramfield (bill.bramfield@wolfcreek.ab.ca)
Grade 12 - Tim Lekas (tim.lekas@wolfcreek.ab.ca)
Other Start Up Information: