School News
Sr High Student Association
Posted on

December 19th, 2018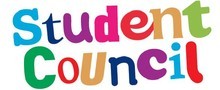 Sr High Student Association - December and January
This month, students and faculty enjoyed the first official Awesome
Assembly of the year. Ugly Christmas sweaters were peppered throughout the crowd as students cheered on fellow classmates participating in a relay race and golfing money maker.
The Awesome Assembly was not the only source of excitement this month, as the Senior High Drama Class preformed Alice in Wonderland for parents and students. The play was colorful, and imaginative, not unlike the book.
There is also excitement for the Christmas Banquet, which is on December 20. This event will be a nice way to end school before the holidays, giving students an opportunity to socialize and relax before they return for exam season.
We take January off to prepare for final exams.
On behalf of the RJSHS Sr. High Student Association - Merry Christmas
Jenaya Roseboom