Back to all posts
Posted on
Awards Week 2020 November 2nd - 6th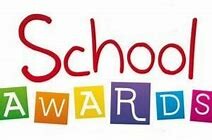 During the week of November 2-6, 2020 Rimbey Jr/Sr High School will recognize the academic achievement of our students from the 2019-20 school year.
Historically, we have held a school-wide awards assembly to achieve this goal, but cannot do that this year.  Instead, our Admin Team will travel from classroom to classroom handing out awards to our students, along with a little swag. 
One again, we are so impressed with the achievement of our students and are enjoying the opportunity to work with them once again in the classroom this year.